Here is the area I love to create in! It has grown over the years...when I first started I used our kitchen table and kept everything stored in a laundry basket. Then I stored everything I had in 1 wheeled toolbox. Then I moved into a corner in the bedroom w/ a desk. Well, I got too big for that too so now I am moved into the 'playroom'. Half is for the kids and half for me! This room is a nice sized room so it allows me to invite over some friends and we can all spread out and scrap and have a good time.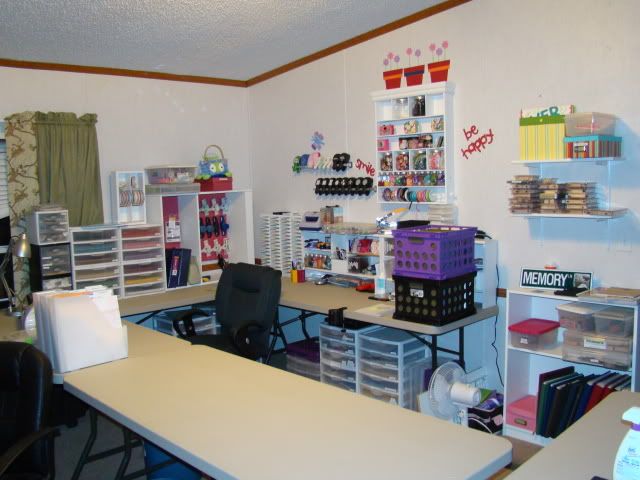 Here are my new shelves for my SU! ink pads and ribbon. Already have too many ink pads! Now I need to work on getting all the refills!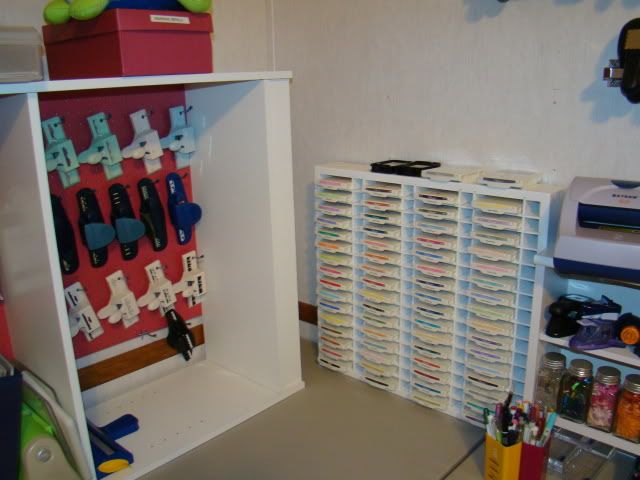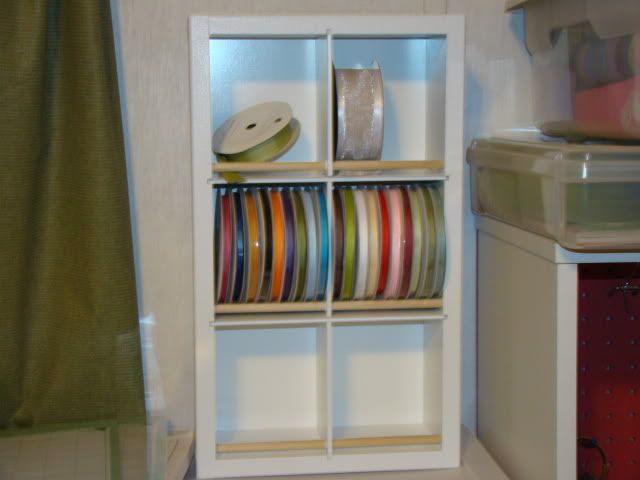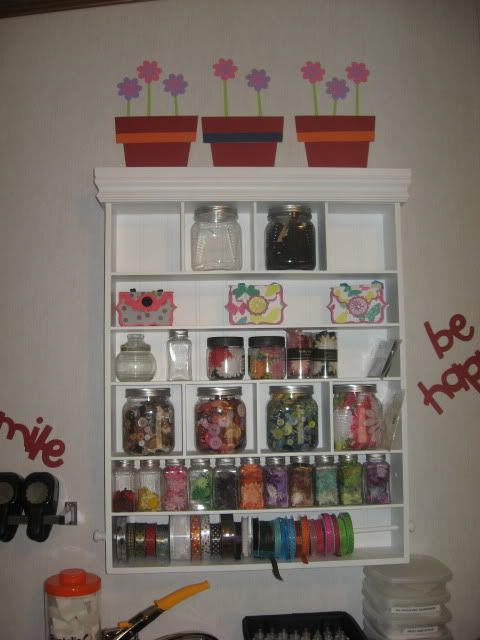 This is one of those shelves you can get at Wal-mart. My hubby pulled the back off of it and attached pegboard since we didn't want all the holes in the walls (or more than I already have!). Spray painted it PINK and drilled holes in the corners of my boarder punches so they hang perfectly. I love it!